Custom made banners, buttons, stickers, custom t-shirts, decals, signs, postcards, business cards, postcards and more! We offer a wide variety of print products and exceptional one-on-one customer service. We have a soft spot for do-gooders here at Ink so if you're an individual, organization, or group working for the greater good and the betterment of humanity please contact us directly for more help!
We do it quick and we do it right, and for much less than you'd think!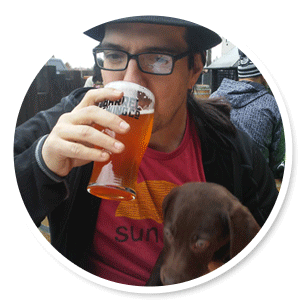 Tony

Owner
Laying ink since the year 2000!
It's hard to believe it's been almost 20 years since I started spilling ink. I really enjoy helping bring smiles to peoples faces with a project that is on-time, under budget and with spectacular results.
---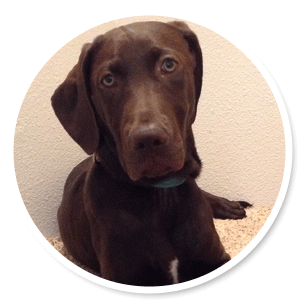 Buddy

Floor Manager
Picking up everything Tony drops since 2018!
Employee of the month just over 12 months running! Not only does Buddy help keep our floor clean on his endless pursuit to find every scrap of paper and vinyl that drops but he is also head of customer retention. Our clients just cant get enough of this lovable pup.
Epson Eco-Solvent

The workhorse of our sticker and banner operation. We love our SureColor and keep it finely tuned to give you only the best printed stickers and banners.
Our Vinyl

We use only high quality vinyl for our stickers that is easy to apply and comes off clean when the time comes. It has an unlaminated durability of up to 5 years.

Our Laminates

Lamination not only protects the image from damage and scratches but also increases the durability and longevity of printed stickers. However, low end laminates can do just the opposite, often failing before the print does. We use only high quality laminates to extend the life of your stickers.